Through cross-discipline programming, innovative course design, diverse experiential learning and a supportive community environment, York University's 53,000 students get the education they need to have big ideas and endless career opportunities.
York University At A Glance
About York U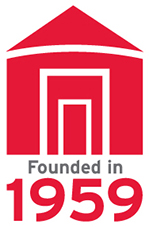 York University is the 2nd largest university in Ontario, 3rd largest in Canada
200+ university partnerships across the globe
$1 billion operating budget
Our Community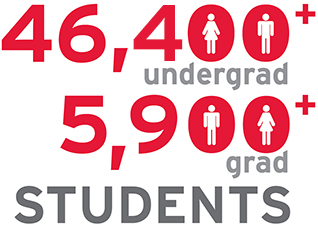 Our campuses
Keele Campus
Located 30 minutes from downtown Toronto, the
Keele Campus
offers a rigorous academic foundation balanced by real-world experiential education. Our 53,000 students, from across the world, are enrolled in 160+ undergraduate and 59 graduate programs.
Glendon Campus
Set on the historic Wood family estate, the
Glendon Campus
is a lush parkland in the heart of Toronto offering an intimate learning community. Home to 2,700 students, Glendon is Southern Ontario's only bilingual university campus, known for its beautiful gardens and international experience.
Academic Excellence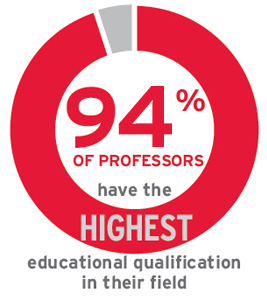 Did You Know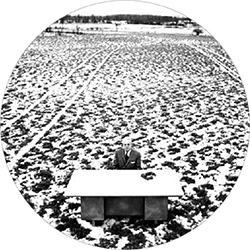 Leading the way
With the founding of York University, Dr. Murray Ross (pictured here in 1960) realized his vision of a leading interdisciplinary research and teaching institution. Ross served as the University's first president for a decade and went on to receive the Order of Canada, among other honours.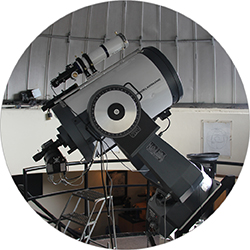 Space explorations
York University has its own astronomical observatory located at the Keele campus and provides an invaluable hands-on teaching and research facility for all undergraduate and graduate astronomy students. It is also open to the public for tours all year around.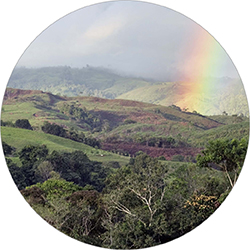 York University rainforest
The
Las Nubes
research centre is located in the Costa Rican rainforest and is visited by students in the environmental studies program every summer for field experience studies. York even brews its own brand of "Las Nubes" coffee.
Research
Notable Alumni
Our accomplished alumni span the globe making an impact in their fields and redefining leadership.
Rachel McAdams, BFA '01, Actress
Rick Waugh, MBA '74, LLD '07, CEO, Scotiabank
Dr. Roger Pulwarty, Physical Scientist, US National Oceanic & Atmospheric Administration, BSc '86
The Honourable Justice Michael Tulloch, BA '86, LLB '89
Dr. Steve MacLean, Astronaut & Quantum Physicist, BSc '77, PhD '83, DSc '93
Sandie Rinaldo, Anchor, CTV National News Weekend Co-Host/Reporter, W5, BA '73
Joel Cohen, Writer & Producer of The Simpsons, MBA '92
Dan Riskin, Evolutionary Biologist & Television Show Host, MSc '00
Lilly Singh, Entertainer & Comedian, BA '10
Kathleen Taylor, Chair-elect, RBC, Osgoode Hall Law School, Schulich School of Business, JD/MBA '84