York University is one of the most iconic campuses in Canada. With a mix of modern architecture and stunning landscapes, there are many places to relax and take in the views. Here are a few scenic spots around campus to take great photos! Don't forget to hashtag #YUViews when uploading your posts online for a chance to be featured on our @yorkuniversity channels!
1. STONG POND
The pond is a summer favourite across the York U community and not only acts as a storm water drain, but also as an ecosystem for diverse species. Surrounded by lush greenery the space is perfect for taking a break from busy campus life with your friends or even alone. You can bask in the warm sun or watch the birds from the shade of the trees whilst enjoying your lunch.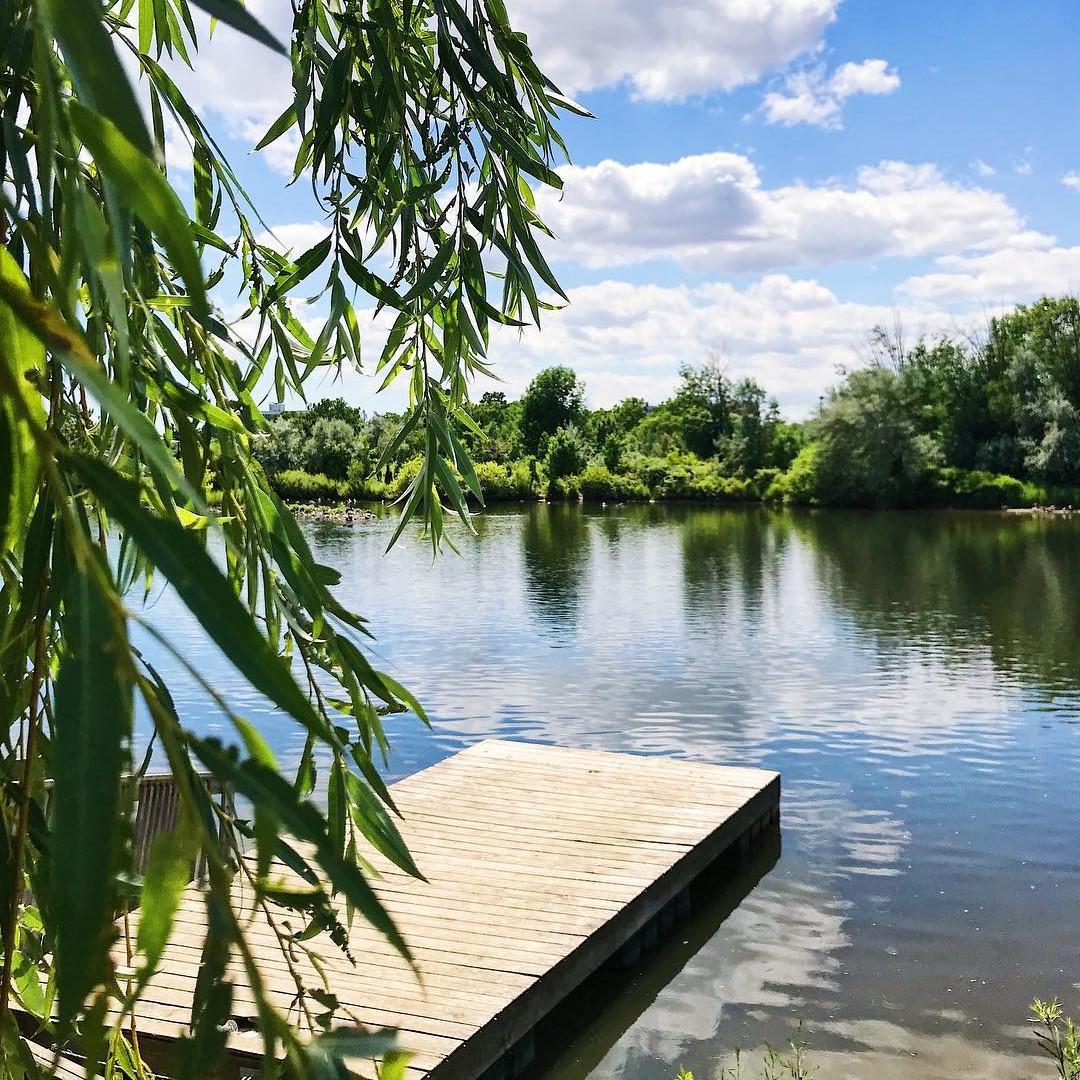 2. SCHULICH ENTRANCE IN SPRING
Why go to High Park when you can enjoy York U's very own blooms? There are many beautiful trees which blossom across campus during Spring at YU. The most stunning display being the Schulich School of Business entrance. Two symmetrical paths side by side flanked by flowering trees lead up to the west-side entrance.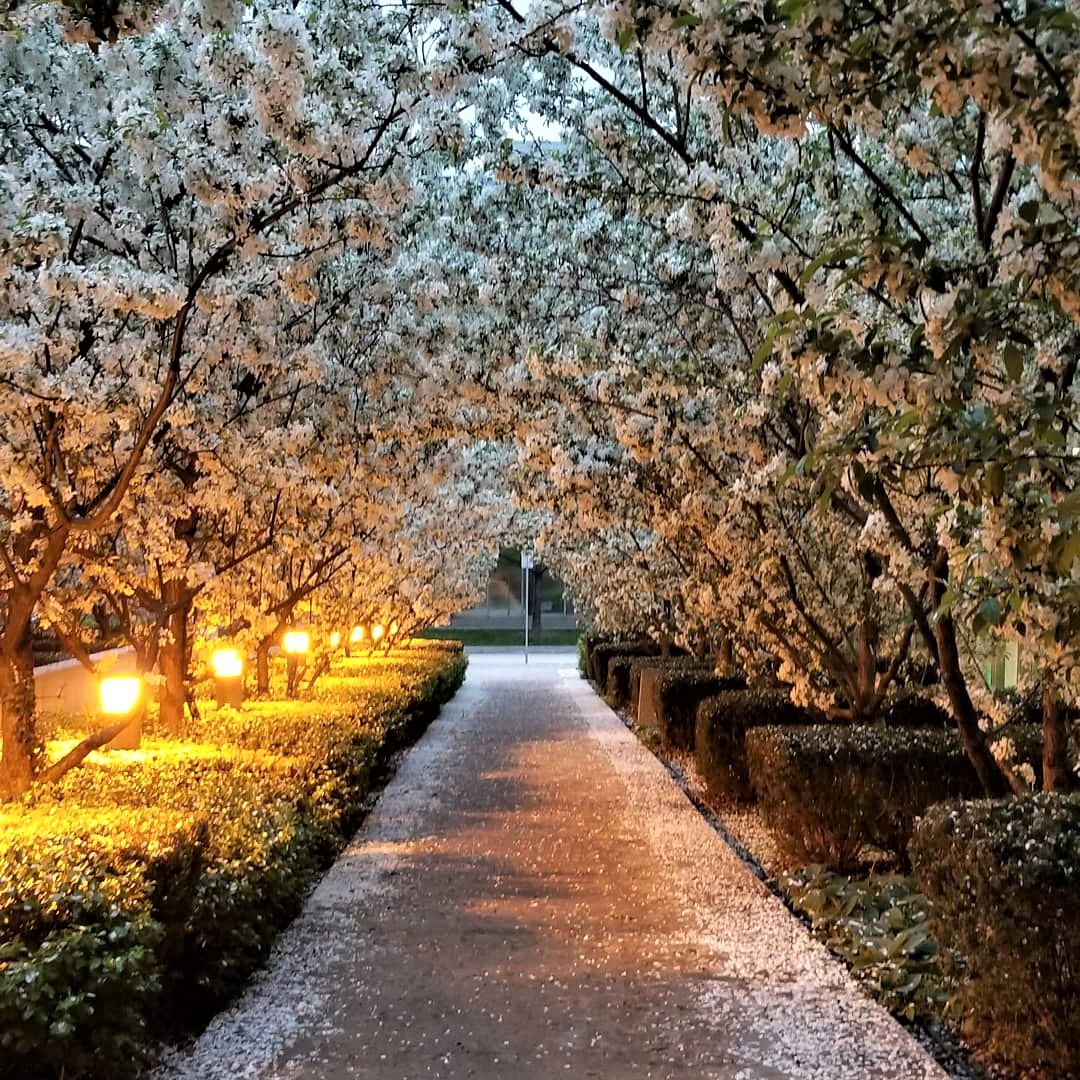 Photo by @ericatamtam
3. YORK UNIVERSITY SUBWAY STATION
One of the recent most exciting additions to the York U landscape is the TTC subway station. Both the inside and outside of the station are visually pleasing with clean lines and a futuristic aesthetic. It will be a year old towards the end of this year but we're still not over seeing the beautiful shots of this masterpiece! It was also included in BlogTO's list of TTC subway stations with the best architecture and design.
Photo by @sprinklj
4. BERGERON CENTRE FOR ENGINEERING EXCELLENCE
Once you start exploring campus, this work of art is hard to miss. Designed by ZAS Architects, it is now the home of the Lassonde School of Engineering. There are 8,000 triangular metal panels and windows making up the façade of the building. The triangles are arranged in a mathematically derived Penrose Pattern that never repeats.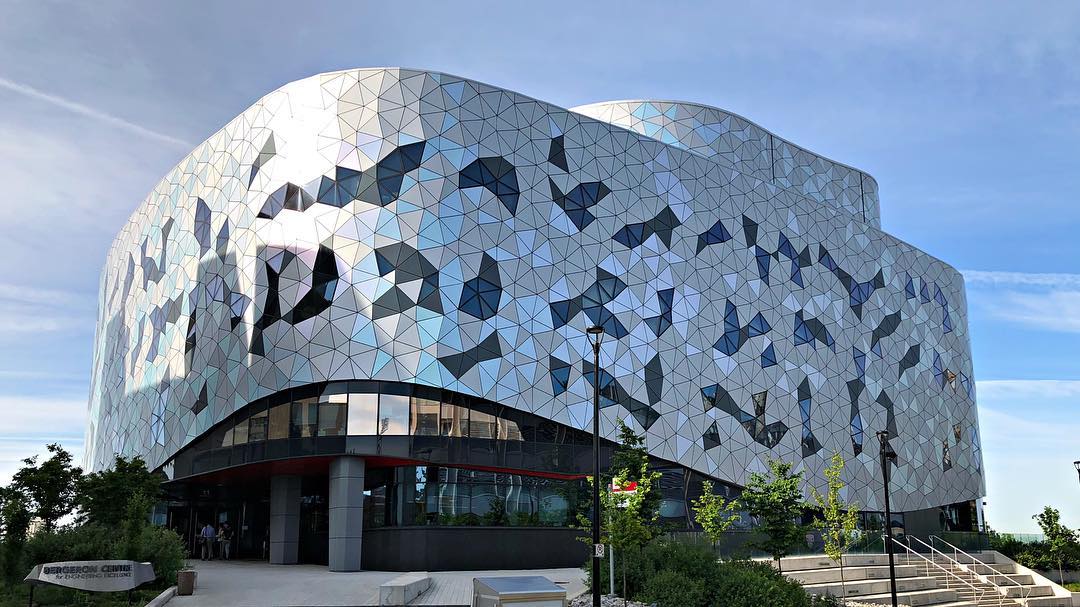 Photo by @_afnanahmad
5. SCOTT LIBRARY
If you're a York U student, you're not unfamiliar with this space. The Scott Library is filled with natural light, and along with the other campus libraries has an abundance of different study spaces. The contrast between the concrete and indoor plants (yes, they are real) is visually appealing and proves to be a great IG post when you're taking a 'break' from studying.