York University is a large campus with many new hangouts to discover. Often we fall into routine and get our same cup of coffee from the same place. If you are looking to break that routine, the community has many options to get your caffeine fix. Read below to learn about some of the best places to grab a good ol' cup of joe.
1. Et Al. - South Ross
Located in South Ross 166, kitty-corner to the Health, Nursing, and Environmental Studies Building, is York's new faculty and graduate student café and lounge. This co-op endeavour prides itself on providing all faculty, students, and staff with local, sustainable, and delicious food and beverages. Whether you're looking to grab a hot, fair-trade coffee on the way to class or a cold, local brew after class, stop in at et al. We even suggest you sample some eats from et al.'s renowned chef Rebecca Russo.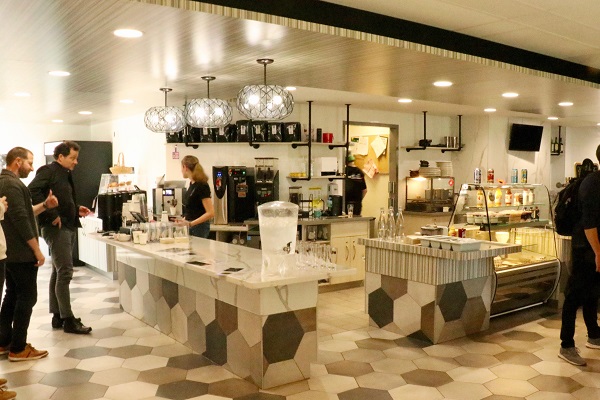 2. Starbucks - Central Square
A recent addition to York U, the coffeehouse chain has found a new home in the heart of the Lions' den. The store itself is designed to be not just sleek but sustainable as well. With stained wood and soft lighting this is a cozy spot to catch up on your readings while sipping on a warm latte or meet with your friends to chat over frappuccinos. If you're looking for a quiet space after class, you're in luck because it's open until 11 P.M. every day.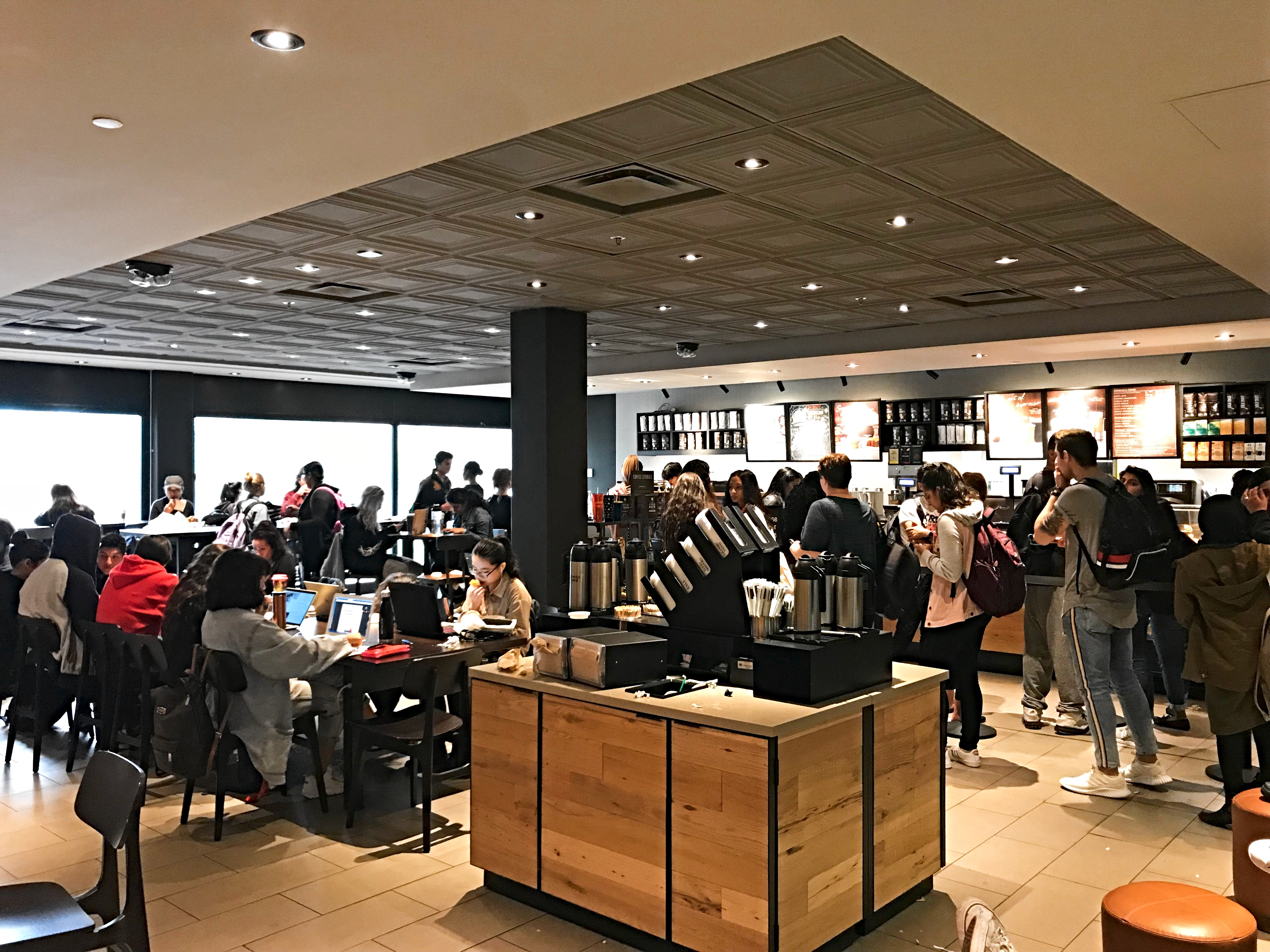 3. The Absinthe Pub and Coffee Shop - Winters College
A switch-up from the other locations on our list, the Absinthe Coffee Pub and Shop is a less famous spot on campus. Known more for the pub atmosphere, it's definitely an underdog in the world of java. However, if you're looking to make new friends in a new place, this is your best bet. The people are friendly and you can enjoy a variety of 'refreshments' at great prices. Visit their website to find out more.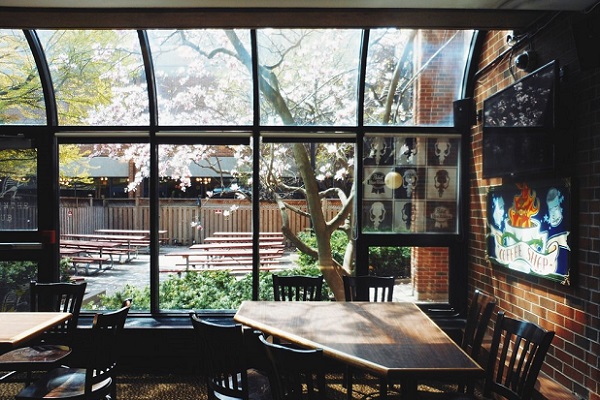 4. La Prep - York Lanes
If you've visited York Lanes you would have passed this spot more than once. They make a great cappuccino and upon request will even do some fancy latte art for you! The staff are warm and the food, don't get us started! They are known for their sandwiches but you can try anything from croissants to wraps to soups to cake to- you get the point. It's an open, brightly lit space with seating overlooking the hustle and bustle of the Lanes, ideal with your morning fuel.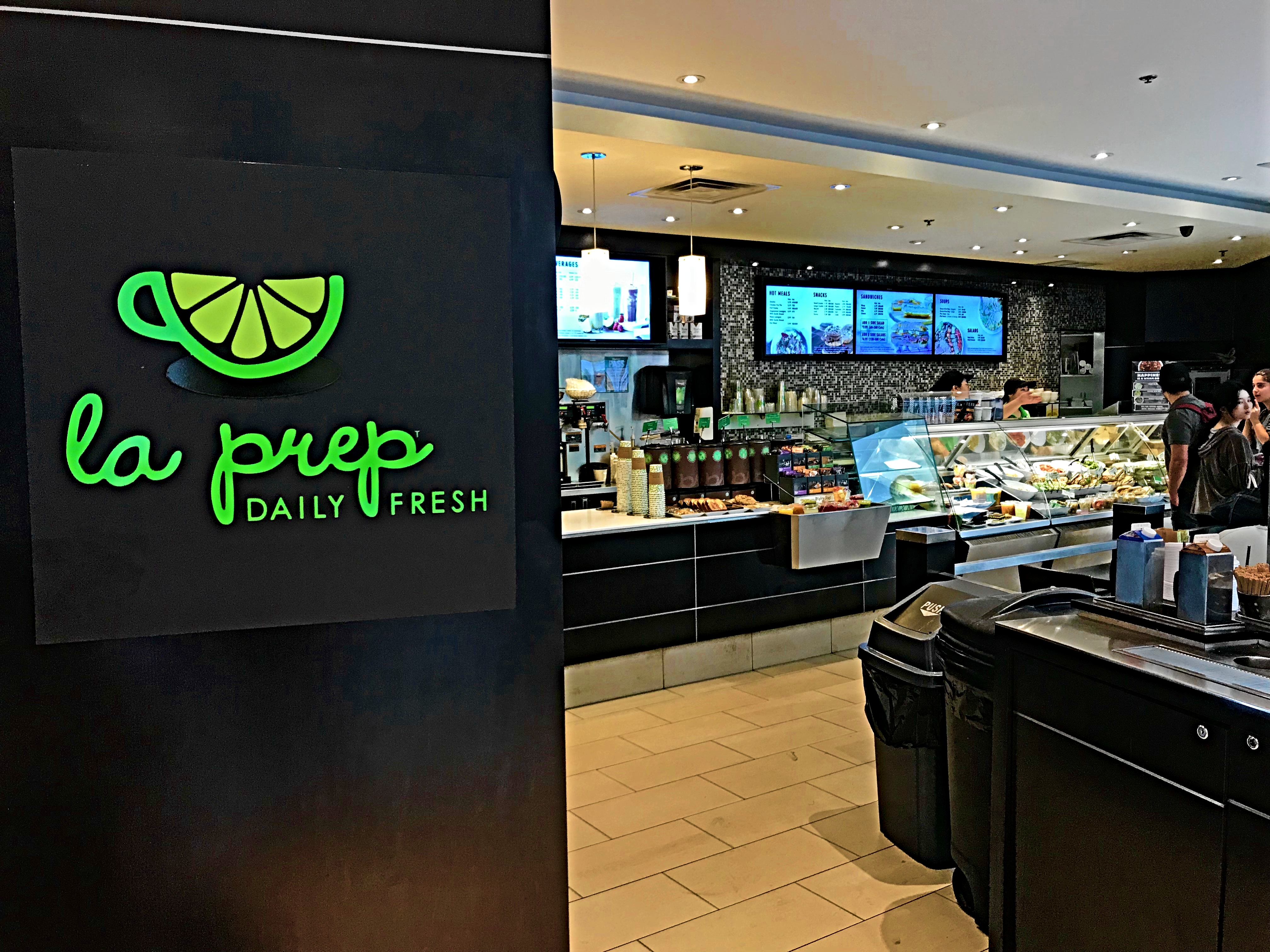 5. Lunik Co-Op - Glendon Campus
Not forgetting our Glendonites, let's talk about Lunik. Located in the basement of the Glendon Manor, the student run café is a space for not just meeting your friends but hosting events as well. What makes Lunik so special cannot be put into a few sentences but to list a few: it works on a pay-what-you-can model, is run by coordinators and volunteers (yes, you can volunteer too) and all food is environmentally, economically, and socially sustainable.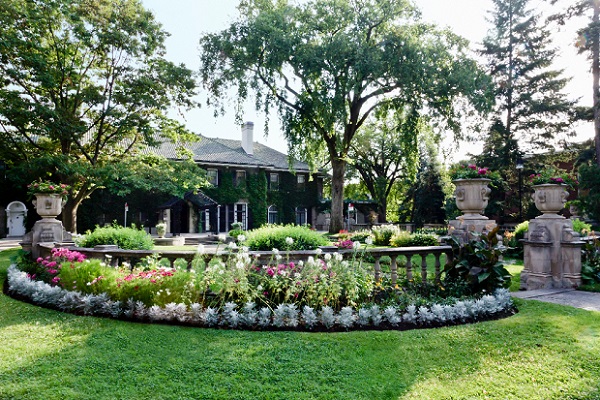 6. Tim Hortons - Campus Walk
Last but definitely not least: We would not be Canadian if we didn't include at least one Tim Hortons. Located at the west end of Keele campus along Campus Walk, this full service shop gives you all the options to indulge in your classic menu favourites. If it weren't for the flyers on the window from the outside you may miss it but once inside, the familiar mingling smell of coffee and baked treats will make you feel right at home.