Celebrate Pride @ York
York University is considered a leading Canadian post-secondary institution that values diversity and inclusivity. With a long history of research, student engagement, and inclusive initiatives around the 2SLGBTQIA community, the University is proud to celebrate our diverse community during Pride Month by highlighting our research, events, and services on our campuses.
Stay tuned throughout the month and join the conversation on social media by using the hashtag #YUPride or #PrideMonth!
"We are proud of the University's long tradition of championing access, equity and diversity through our innovative academic programming, impactful research and engaging creative activities." Read the full statement from President and Vice-Chancellor Rhonda L. Lenton on Pride Month 2019.
Community Excellence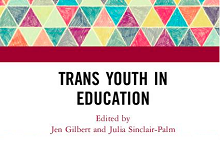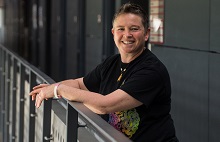 #PeopleofYU: Professor Lauren E Sergio
"I think we still need the spirit of marching to be present in the discussion of Pride Month. The party is fun, but we need to keep the activist messaging going and people need to know that it's okay to be different."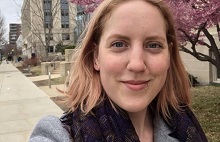 Grad Life Podcast: A Space for Queer Students
The Grad Life Podcast talks to graduate students who are creating space for different perspectives in academia. Featuring Janelle Curry (MA candidate in Social Anthropology) who discusses the Queer Graduate Student Caucus - the first group of its kind for graduate students at York.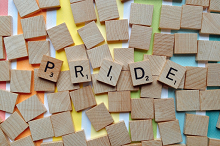 SexGen York Committee
SexGen York is the University-wide committee responsible for advising and advocating around issues and concerns of sexual and gender diversity.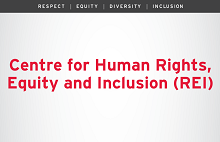 Centre for Human Rights, Equity and Inclusion
"Inclusion is the ongoing exercise of ensuring the university values and proactively cultivates difference so that each individual can achieve their full potential and bring their whole selves in service of the Academic Plan."
Events
June 17, 2019
SexGen Quilt Launch and Film Screening
1:00pm - 4:00pm: Nat Taylor Cinema
June 18, 2019
BBQ and Flag Drop (YFS and TBGLGAY)
2:00pm - 7:00pm: Student Centre (Food Court)
June 19, 2019
Tshirt and Banner making (TBLGAY AND YFS)
1:00pm - 4:30pm (TBLGAY Office 449A for T-Shirts, Vari Hall for Banners)
June 20, 2019
Roundtable discussion "Arts Media and Pride 2019" (TBLGAY)
6:00pm - 8:00pm: Student Centre 307
June 21, 2019
Trans March
8:00pm - Church & Wellesley
June 22, 2019
Dyke March
1:00pm - Church & Wellesley
June 23, 2019
Pride Parade
2:00pm - Church & Wellesley
June & July 2019
REI is also hosting Positive Space training as part of their REDI training series. Faculty, staff and students are encouraged to attend and work towards receiving their certificate! Check out their website to register.