York University Ranked 26th Globally and Top 5 in Canada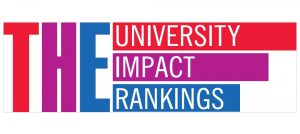 Times Higher Education (THE) recently revealed the list of global leaders in the results of their new Impact rankings, based on the United Nation's (UN) Sustainable Development Goals (SDG), and York University proved its strength in this area with an impressive top 30 in the world and top five in Canada position.
Looking at the UN's 17 SDGs developed in 2016, the THE Impact ranking highlights how the global higher education sector is contributing to international efforts to build a more socially, economically, and environmentally sustainable world. York placed 26 in the world, and 5 in Canada among 450 institutions from 77 countries that participated.
Read the full rankings and see how York University ranks in making a global impact.
York's global reach includes more than 300 university, industry and NGO partners in over 70 countries. These partnerships provide our students, faculty, staff and alumni with opportunities to contribute solutions to global challenges.
This year marks York's 60th anniversary, and 60 years of making an impact. York is proud to be known as a diverse and inclusive community of engaged and innovative students, faculty, staff, alumni and partners dedicated to making a positive impact.


SDG Individual Rankings
Times Higher Education (THE) is the data provider underpinning university excellence in every continent across the world. As the company behind the world's most influential university ranking, and with almost five decades of experience as a source of analysis and insight on higher education, we have unparalleled expertise on the trends underpinning university performance globally. Our data and benchmarking tools are used by many of the world's most prestigious universities to help them achieve their strategic goals.
@YorkUniversity