60th Anniversary
From the humble beginnings of Falconer Hall then on to Glendon Estate, York University has come a long way in 60 years. Throughout the 60th Anniversary Season, kicking off at the spring Red & White Day on March 28, 2019 and concluding at the fall Red & White Day in late-October 2019, we will celebrate our 60 Years of Impact from championing new ways of thinking to becoming leaders in teaching and research excellence.
Join us throughout the Anniversary Season as we celebrate our academic and community milestones and participate in the conversation on social media with #YorkU60.
60 Seconds @ YU
Orientation Week
Yeo Welcomes the Pride
Aerial Views
Spring Convocation
Spring Bloom
Red & White Day
Highlights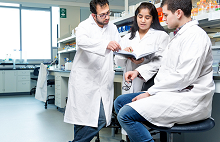 60 York University Research Discoveries
As York University celebrates its 60th year as a high quality, research-intensive learning environment, we recognize 60 impactful research projects conducted by our faculty and students.
60 York University Related Books
York University is a hub for innovation and excellence in research. Many members of our community have turned their passions and research into publications! Here are 60 books written by members of the York U community.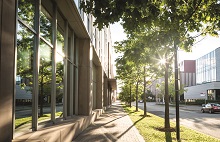 60 York University Sustainability Impacts
From student clubs to green buildings and environmental research, York University is a leader in sustainability. Here are just 60 ways York continues to make a sustainable impact both locally and globally.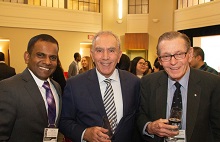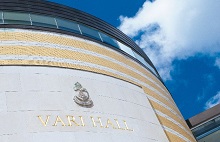 York University ranking among top in world in Sustainable Impact
Times Higher Education (THE) recently revealed the list of global leaders in the results of their new Impact rankings, based on the United Nation's (UN) Sustainable Development Goals (SDG), and York University proved its strength in this area with an impressive top 30 in the world and top five in Canada position.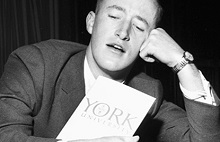 York University's History
The late 1950s - the time of our founding - was an exciting period in the history of higher education in Canada. More students were going to university than ever before. In fact, enrolment was expected to double by the following decade - an unprecedented amount of growth.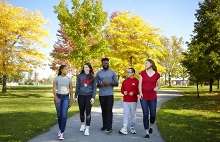 Join the conversation
Have a great memory from your time at university? Remember a moment that has shaped your personal or professional life? Share it with us for a chance to be featured.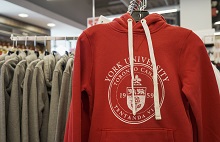 Get your Heritage Clothing now!
The York University Bookstore recently launched a new Heritage Clothing line inspired by our history. Visit one of their locations to get your vintage merchandise today.